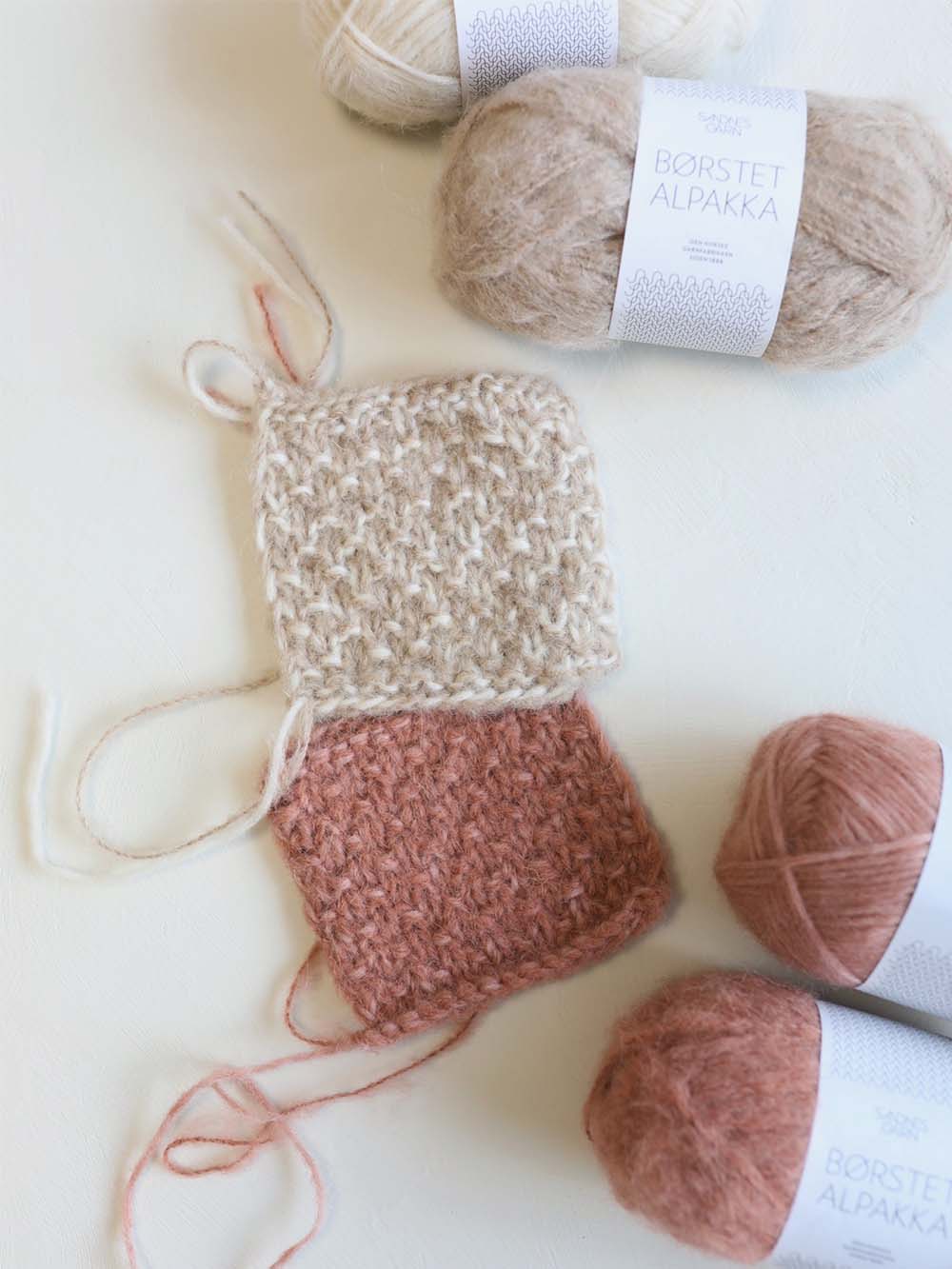 Knitting skill level
Do you wonder if a knitting instruction is too complicated for your knitting skills? Or maybe you would like a knitting project that requires some extra attention to the work?
Each one of us has different preconditions for skill level of what we want to knit. To simplify the choice of knitting instruction from personal skill levels we chose to increase the different knitting skill levels from 3 to 5. Each level has a description of examples for which techniques instruction may contain.
Are you beginner, these are the instructions for you. They can contain knit and purl stitches, increase and decrease. You will also find several help videos on our YouTube site.
Instructions for you who want something easy, but you are curious about small, new challenges. These can be simple techniques as increases, decreases, yarn over and turning rows with German Short Rows.
Instructions can contain some more techniques, for instance such as simple diagrams or patterns with 2 colors.
Instructions requires some experience, and for keeping an overview of more issues at the same time, as for example working pattern at the same time as working short rows.
Instruction requires keeping overview and control over more issues at the same time. They may contain challenging techniques, constructions, assembly work and such.
---
The skill levels are applicable in collections launched from beginning of 2021. For earlier collections there were 3 different skill levels: Easy, Medium, Advanced. These 3 levels are integrated the best possible way in the new skill levels, but because of these changes, unfortunately some designs will have a skill level which do not match the new skill level description. If you need assistance or for questions about a former skill level, we are happy to help you with this. Contact us by e-mail post@sandnesgarn.no or call our Knitting-help, (Mon–Fri: 2pm–3pm). Tel no: (+47) 51608600.