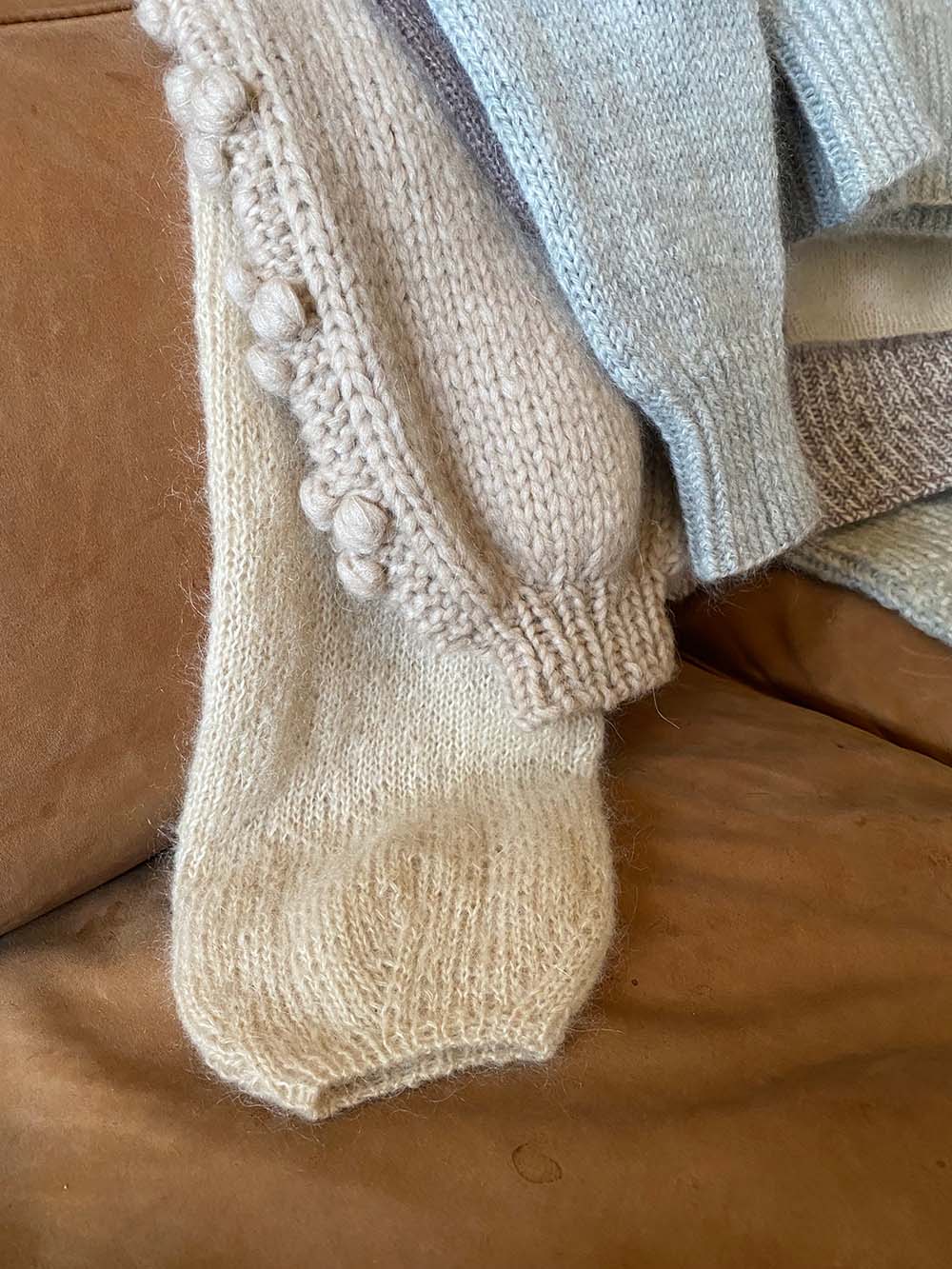 Privacy Policy
Generally about the information collection
Depending on what you do on our website, different information is collected. We want to constantly develop sandnes-garn.com to give our visitors the best possible experience of the website. For that, we need to obtain statistics on traffic and behavior. This information will be processed in accordance with GDPR Article 6 (1) f), i.e. that we have a legitimate interest in processing the information.
First and foremost, cookies are stored in your internet browser. These are small text files that make our website recognize, for example, the smartphone or computer from previous visits to the site. By accessing and retrieving information and/or using services on our website, you agree to cookies being stored in your browser. Many browsers are set up to automatically accept cookies. Cookies are used so that we can analyze visitors' usage patterns. This includes, among other things, which pages are visited, when they are visited, the user's approximate location, gender and approximate age of the visitors, and which products the visitor looks at. In this way, we can improve and gain an overall understanding of who uses our websites. Cookies are anonymized and cannot be linked to you as a person. We use reliable and reputable suppliers for traffic and commerce analysis. If you want to opt out of tracking from cookies, you can easily remove your consent by changing the settings in your internet browser. WikiHow explains how to do this step by step on their website.
Furthermore, you get information about who retrieves, processes, and stores information from our website.
Who collects information on our website?
Adobe Systems
Adobe Commerce Cloud (formerly Magento) is the platform that runs our website. It collects anonymous information through the use of cookies, such as which products you look at and search terms used in our search engine.
Google LLC
Google is a major service provider used by a large number of websites and individuals. On our website, Google collects information used for the analysis tool Google Analytics. We cannot link this information to you as a person, we only have access to aggregated, anonymized information. We mainly use this information to see which age groups visit and/or shop on our website, approximate geographical location, interests, and type of device they visit the website from. We also look at what search terms have been used to find our website in Google, what products visitors have searched for, looked at, and how long people spend on our site.
Google collects information from various sources. For example, if you use their Chrome browser, have an Android phone, use Gmail, YouTube, Google Maps, Google Shopping or interact with their ads, Google will combine this information to form an image of you as a person. Google is responsible for the processing and proper storage of this information. You can read more about their privacy on Google's website.
Mailchimp
Mailchimp is a service used for sending out newsletters. If you register to receive newsletters from us, your email address will be stored in the Mailchimp database. It is also registered whether you open the newsletters or not, and which links you click on in the newsletter. You can read more about their privacy on Mailchimp's website. Under section 3, you will find information specific to you as a newsletter recipient. Mailchimp is committed to protecting the information it collects, stores, and processes through the EU-US Privacy Shield Framework, and Standard Contractual Clauses (SCC).
If you no longer wish to subscribe to newsletters from us, you can click on the unsubscribe link at the bottom of the newsletter you receive from us. You can also send an email to marked@sandnesgarn.no and request that we remove your email address from our mailing list. If you would like a copy of what information Mailchimp has collected about you, both through our website and any other websites, you can fill out this form. Here you can also demand correction or deletion of information that Mailchimp has registered about you.
We may have to change the information about the processing of personal data from time to time, e.g. as a result of changes in the websites or our services, or if there are changes in the regulations on the processing of personal data. If this information is changed, the changes and date of implementation will be posted on this page.